We are now in the second week of COP21 and as negotiations and decisions are wrapping up inside COP, the energy outside, in the streets of Paris and within side events, is picking up and going strong.
This morning an action, a part of #ArtCOP21 and led by French activists, took place in front of the Louvre to share the message, "Fossil Free Culture", and to protest oil sponsored events at #COP21.

From where I am standing this is the theme of the 21st COP conference. Whether it's artists or activists, scientists, social entrepreneurs or environmental or social justice groups, there is a demand, from the people, to get oil companies, the industry that profits from climate change, out of COP21, so that, real solutions, made by real people, can take place.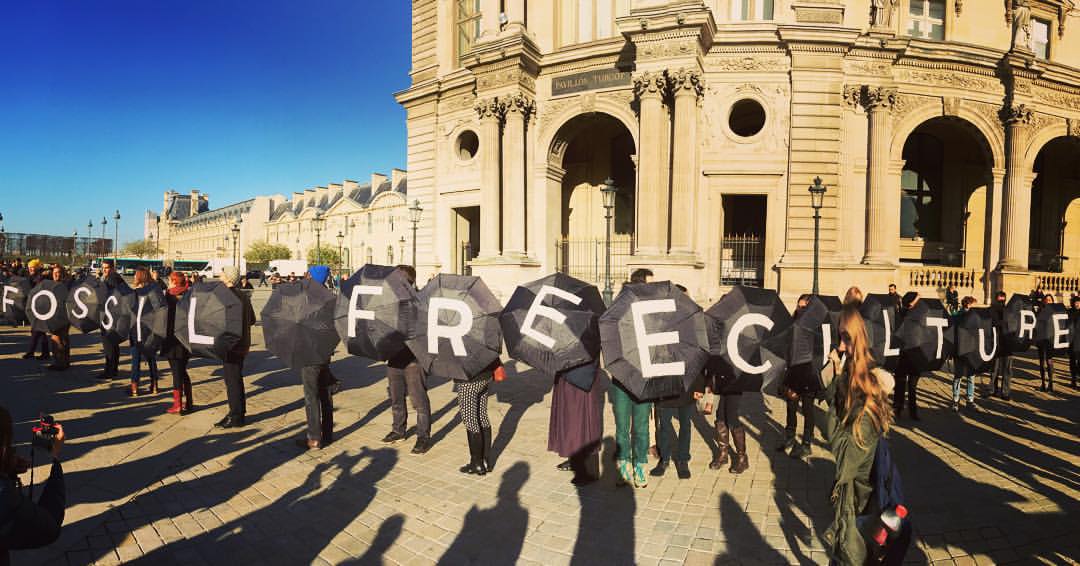 I am here at COP21 working with Indigenous Rising, a campaign of Indigenous Environmental Network (IEN). IEN has brought over 25 Indigenous delegates from North America, to put a face to climate change. We are here to share our stories from the frontlines: from the coasts of Washington state where the Lumni are losing their ancient connection to the Oceans and Salmon, to the high deserts of New Mexico and plains of the Dakotas where fracking is bringing violence into our communities, and from the destroyed forests of Alberta, Canada, where the Tar Sands are killing water systems and the First Nations Peoples.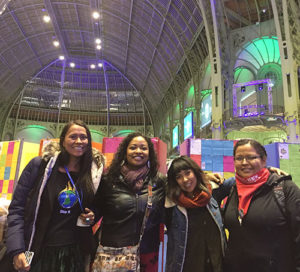 Since our arrival, we've led actions outside of COP21 because that is the only presence we can have. We are not allowed to be part of the decision-making when it comes to resource extraction on our ancestral homelands. So, we participate in these climate negotiations as "observers," even though we are the ones experiencing, firsthand, the impacts climate change can have on people and on the environment.
On December 6th, in collaboration with the Lumni of the Pacific Northwest, and the Sarayaku of the Amazon, Indigenous Rising staged one of the most powerful demonstrations of COP21, #Canoes2Paris.
On the Siene, in the heart of Paris, Indigenous Leaders and Youth led a flotilla of kayaks down the Villette Canal. The message of this action was to recognize our rights in the final climate agreements of COP and to show the world our connection and commitment to protecting Water.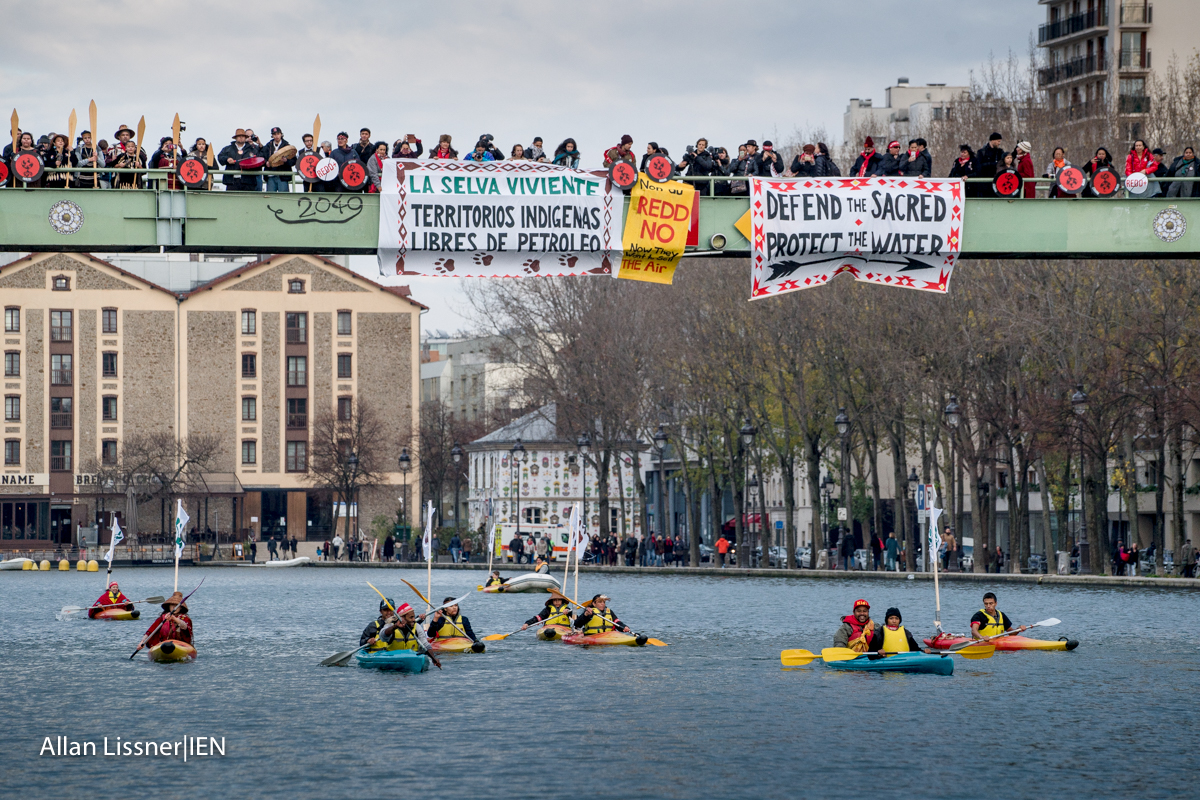 Since Sunday I've participated in and observed various actions, which demand Indigenous and Human rights. Today, we marched in solidarity for migrant communities and refugees. Just miles outside of Paris, thousands of Syrian Refugees are being detained, and as Indigenous people, we know what it's like to be forced out of your home.
As we approach the end of COP21, Indigenous Rising will continue to carry on strong and amplify the Indigenous voice. Stay updated and follow my Storify here.