Energy Media: All clean energy is local.
Across America, towns, cities, counties and states are seeing benefits every day from the surging renewable energy industry. In fact, more than 3 million Americans are working in the wind, solar, energy efficiency and electric vehicle sectors across the U.S. with potential for hundreds of thousands more clean energy jobs on the way.
Energy Media is a project devoted to making sure that the stories of the fast-growing renewable energy sector continue to get the attention they deserve. Energy Media is a small team of communications experts who work with clean energy experts, partners, advocates and champions around the country to help tell these stories.
Whether it's the New Jersey family that is seeing health improvements thanks to electrification of the public transportation system near their neighborhood, the massive boom in blue-collar jobs within the renewable industry across the Midwest, solar energy helping power the energy needs of Virginia's growing tech industry or the growing community of wind energy technicians across the West, there are countless stories to be told about the American clean energy economy.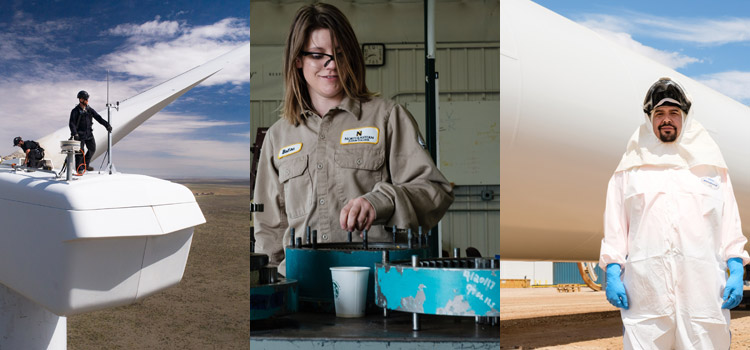 The Energy Media Team
The Energy Media team focuses on telling stories about the people, partnerships and businesses on the ground who are driving the transition to a clean economy. Our team's wide array of perspectives and communications skills give us a unique approach that combines professionalism, imagination and innovation all aimed at informing and inspiring the public and the next generation of clean energy leaders.
If you have a clean energy story just waiting to be told, please drop us a line at: info@energy-media.org We'd love to hear from you!