Adobe released a new application for telling stories last year, and as with most new releases by the company, the technological playing field is now changing. If you are looking for new ways to tell stories about the work you do, or the people you help, we encourage you to give Adobe's Slate a try for its easy-to-use way of creating visually engaging and user-centric masterpieces.
Adobe's Slate allows every story to be told and created quickly, developed into a rich and visually aesthetic experience, providing a multitude of options to customize the presentation with pictures, captions, and text.
The software also supports the embedding of hyperlinks within a story, which can be a useful tool when trying to inspire action whether you're trying to get someone to donate, volunteer, or simply learn more.
"Slate allows [people] to take their content and imbue it with beautiful design without being a professional designer," said Adobe principal scientist, Jorge Taylor. 
It is an incredibly powerful and easy-to-use tool, and it certainly deserves a home in the office space of nonprofit groups seeking to expand their reach. With a range of styles and themes to choose from, Slate provides the option to create business presentations, newsletters, blog posts, or event invitations and recaps in a streamlined manner.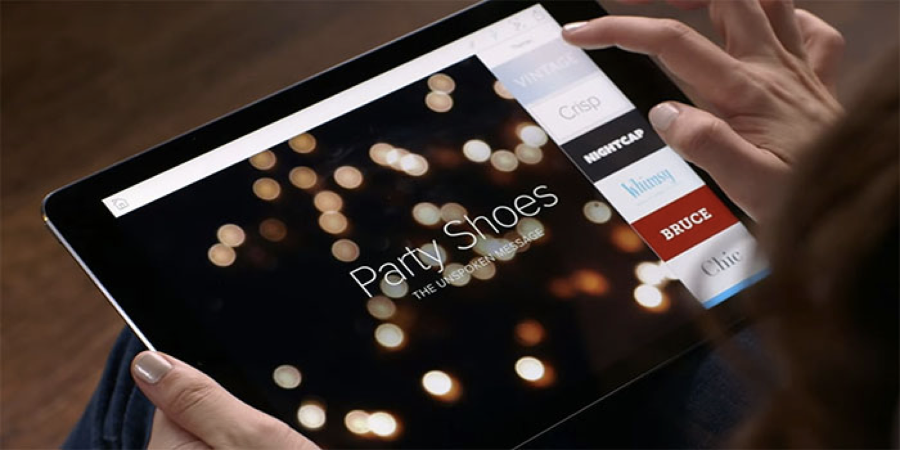 However, a great story that just sits on a shelf is worth nothing, and Slate addresses this problem as well. Social media channels, such as Facebook and Twitter, are represented in the software's sharing capabilities. Furthermore, Slate can connect to the photos on your iPad, search through Creative Commons-licensed photos, or pull from Lightroom, Creative Cloud, or Dropbox, which makes creating your visual story easier than ever.
Unfortunately, the Adobe tool isn't without a few hiccups. Currently it is limited to development on iPads. Additionally, while the majority of story-building will come easily, Slate does not come with the full flexibility that most other Adobe products offer. You cannot customize text to be bold, italic, underlined, or even adjust the color palette, which is a bit disheartening.  Furthermore, videos, which can be another vital element in a story, are also not supported at the moment. Last, while Slate is free and does allow you to publish your stories for free, there is a storage limit and, once reached, further publication requires payment.
Overall, Slate seems incredibly promising as a tool for creating and sharing content easily, despite a few minor drawbacks.
What has your experience with Slate been? Are there things you would change or fix? Let us know in the comments below!
— Christopher Zeuthen, former intern