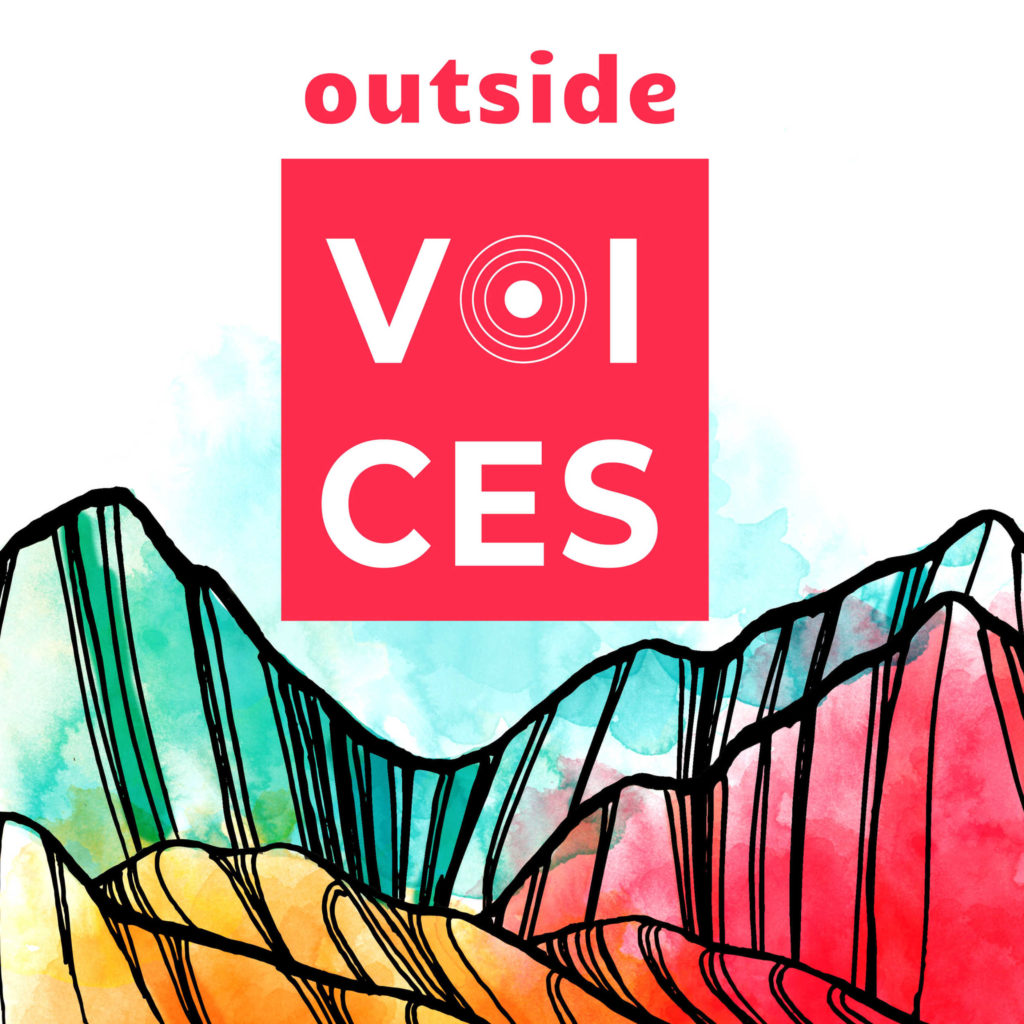 Imagine someone enjoying the outdoors. Who do you picture and what are they doing?
When we picture who "belongs" in natural landscapes, what we see reflects centuries of conditioning. Our imaginations are shaped by the media, our upbringing, the stories we hear and "histories" we learn, and the faces we see on the covers of catalogs selling us pricey outdoor gear: usually white, heterosexual men who are affluent, able-bodied and cisgender.
As a result, anyone who differs from this narrative of the typical "outdoorsy" nature-lover can feel unwelcome, unworthy, and unnoticed in conservation and recreation conversations. We aim to change that narrative.
Narrative change has become a hot buzzword in communications, nonprofit, and philanthropy circles. Once a narrative is ingrained—and then buttressed by messages we hear at home and in our communities—it can feel impossible to unlearn. Yet so many entrenched narratives have real influence on policy outcomes, with life-or-death implications.
At Resource Media, we define narrative change as an intentional approach of telling connected stories, across time, to shape an audience's perspective around a set of issues and ideas. We aim to disrupt the stories that marginalize or oppress one community to benefit another and to elevate voices who deserve to tell their own stories on their own terms.
The oppression and racism endemic to American culture and politics have persisted for centuries. Narrative strategies acknowledge that while we can't fully unravel these challenges in the next legislative session, we can—and will—build sustainable, community-based power over the long term. This approach acknowledges that culture shifts constantly, like tectonic plates beneath us, and we must seize opportunities to shift narratives, both incrementally and dramatically, while confronting new barriers as they arise.
Through Outside Voices, a new Resource Media podcast hosted and produced by Sarah Shimazaki with support from Marcela Gara and Ben Long, we will pass the mic and create a space where people have ownership over their own outdoor stories. With Outside Voices, the "outside-rs" who are left out of the current narrative—people of color, low-income individuals, LGBTQIA+ folk, women/femmes, people with disabilities, and other underrepresented communities—will have their stories and experiences centered and amplified.
We're energized by the sizable community of people who are already doing terrific work to change this narrative and Diversify the Outdoors: Danielle Williams from Melanin Basecamp (@MelaninBasecamp), Jenny Bruso from Unlikely Hikers (@unlikelyhikers), the women of color at Brown Girls Climb (@BrownGirlsClimb), Pinar and So at Queer Nature (@QueerNature), Jolie at Indigenous Women Hike (@IndigenousWomenHike), Gale Straub at She Explores (@she_explores), and so many others.
As a child, Sarah spent countless hours playing and digging in the dirt in her family's backyard. Though a language barrier divided her from her Japanese grandmother, they connected through plucking persimmons from her tree or spotting birds on local hiking trails. Today, Sarah enjoys gardening, hiking and backpacking.
"We all have a relationship with nature," Sarah explains. "Human diversity is mirrored in natural ecosystems—but due to centuries of oppression, rooted in white supremacy, too many have been erased from the traditional 'great outdoors' narrative."
"I see a lot of people of color in the outdoor community wanting their stories to be told as a part of changing the narrative. But what feels like representation is sometimes just tokenization and extraction." –Sarah Shimazaki
In narrative change discussions within the conservation and outdoor community, the challenge is to go beyond inclusion. As major corporations diversify who's featured in magazines and catalogs, and recruit people of color as brand ambassadors, they risk "brown-washing" or "window-dressing" diversity in a way that's transactional, extracting unique personal stories for marketing purposes rather than moving toward deeper collaboration.
"It's critical we practice ethical storytelling as we seek to change the outdoor narrative through personal stories," says Sarah. "That means I'm intentionally building in time to cultivate relationships with all our podcast interviewees and ensure they have full agency and control over how their stories are told. Because it's a collaborative process, we've committed to offering compensation for their expertise, knowledge, time, and labor as well."
With our new podcast, we'll cultivate an audience heavily comprised of people of color. We'll define "outdoors" broadly, from thrill-seeking sports in remote lands to urban gardening, walking the dog, and barbecuing in a neighborhood park. We're "using our outside voices" by sharing complex, three-dimensional stories from people who are actively redefining the outdoor narrative as educators, storytellers, activists, outdoor enthusiasts, online influencers, artists, and more.
Come listen, learn, and get inspired with us. Follow us on Instagram (@OutsideVoicesPodcast), visit the podcast website, and listen on Apple Podcasts, Stitcher, Spotify or wherever you get podcasts. Make sure to subscribe, rate and review!
Imagine that outdoors enthusiast again. Who do you picture now?
[Surfing photo credit: Monica Medellin]