In the late 1990s, Los Angeles (LA) was regrouping in the wake of the January 1994 Northridge earthquake. Private property owners had carelessly dumped ruins from freeways across Southern California in Huntington Park, a working-class city in Southeast Los Angeles County. Huntington Park is comprised of around 58,000 people and is about 95 percent Latinx. The toxic pile of debris was nicknamed "La Montaña," the Spanish word for "the mountain," as it reached approximately five stories in height. Soon enough, local residents noticed respiratory issues and other health concerns stemming from the proximity of the debris to their schools, homes, and churches.
La Montaña was enormous, spanning more than five acres, and seemed immovable–but it was ultimately hauled away thanks to the willful work of local families led by parents and their neighbors. One of those parents involved was Mercedes, then a community outreach worker for an environmental justice nonprofit called Communities for a Better Environment (CBE). Mercedes played an active role in getting authorities to force the clean-up of the area, bringing her daughter Gissela Chavez, then an elementary school student, to community meetings in neighbors' homes. The successful campaign to get La Montaña removed galvanized local residents and ultimately led CBE to put down roots in Southeast LA.
Decades later, CBE still has an office in Huntington Park. Gissela still remembers learning about people-powered community organizing firsthand as she watched her mom spring into action. Residents repurposed the lyrics of La Guadalupana song, a religious hymn, singing "Quiten La Montaña de Huntington Park" in the streets, protesting to urge leaders to remove the waste. These formative moments sparked a curiosity in her, which later led to a career in combating environmental injustice. Gissela would follow that curiosity in high school when she took part in her first "die-in" with CBE's Youth Action program as part of a march in opposition to a power plant proposed for the neighboring industrial city of Vernon. This all ultimately led Gissela back to CBE for a yearlong fellowship in 2018, with mentorship provided by Resource Media staff. After the fellowship ended, Gissela remained at CBE, serving in a cornerstone role to develop the organization's communications capacity and infrastructure as a permanent member of their staff.
How the fellowship arose
Before the fellowship, Resource Media and CBE had pinpointed the often unmet organizational need for in-house communications capacity within grassroots environmental justice organizations. Building on their deep knowledge of power-building through organizing, CBE was curious to pursue that same concept, through communications. Our organizations decided to partner in Los Angeles to pilot this approach, launching a shared, yearlong fellowship. Many fellowships have the expectation that the fellow parts ways with the organization after a year or two, but what makes this fellowship model unique is that it's the metaphorical equivalent of planting a seed. Instead of leaving, the fellow gets hired on permanently at the organization, seeding community-based nonprofits with communications expertise for the first time ever and helping them navigate that transition.
Another aspect that makes this fellowship model unique is how we placed a premium on hiring from the community where CBE works; Gissela was born and raised in Huntington Park. This fits with CBE's transformative organizing model, which involves a commitment to hiring and developing leaders directly from the most impacted communities. CBE's own leadership reflects this philosophy–Darryl Molina Sarmiento, the organization's executive director, first encountered the organization when she was 18 years old and progressed through their leadership ladder from there.
Why it's needed
At our worst, consultants, and also other larger social change organizations just parachute in and out, never doing any capacity building to ensure partners have the tools to execute communications strategies on broader needs. Grassroots groups often struggle to secure funding to hire their first-ever communications staffers and to incorporate a communications function within an organization for the first time. Not only does Resource Media bring experience in weaving communications into a nonprofit's existing work, but under this fellowship model, Resource Media also offered hands-on mentorship for Gissela. Both organizations benefited, as Gissela facilitated invaluable two-way learning between CBE and Resource Media.
During her fellowship, Gissela was part of a coalition of organizations that teamed up to pressure local officials to respect the concerns of marginalized Southeast LA residents regarding a massive plan to expand the 710 freeway. Her work, spanning digital and traditional media engagement, amplified issues of displacement, pollution, and a lack of local jobs in the proposal.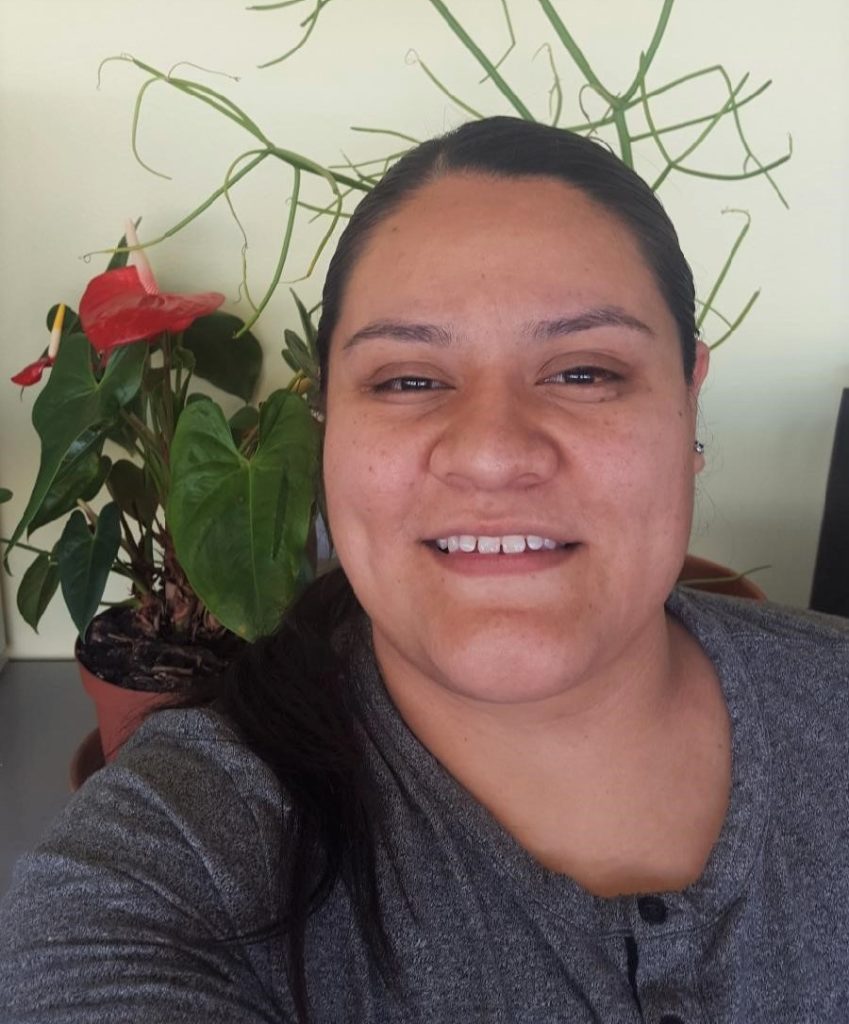 "Personally, being able to understand what we're breathing in, and have been breathing in for our whole lives here–that's one of the most important things. Not only that, but being able to step into a role where you can make a difference and be a part of the change your community needs, and sharing that with the folks that we grew up with. Some of my own friends didn't realize the pollution that was in our communities."
– Gissela Chavez, Communications Associate and former fellow, Communities for a Better Environment
Building communications capacity at CBE has meant streamlined collaboration on multiple campaigns–and ultimately, unlocking the power of storytelling. Mentoring Gissela has allowed for the cultivation of critical reporter relationships in-house at CBE versus those being kept solely by outside consultants. It has meant community voices are being identified and trained as media spokespeople. Armed with planning materials on strategy and drawing from Resource Media's experience, her work has positioned CBE to convene and lead communications coalition work. More broadly, the program has provided CBE's Southern California team with the tools needed to execute broader, longer-term projects focused on storytelling, messaging, and narrative development.
Given the urgency of the climate crisis, we think it's critical that marginalized people who face environmental racism and climate chaos in places like Huntington Park and other frontline communities are well positioned to elevate local knowledge and tell their own stories on their own terms.
Trying more than one approach
Cultivating media spokespeople and developing an organizational storytelling practice are often long-term projects that can't be achieved through transactional interactions, and building relationships and trust between the community and communicators is critical. Resource Media aims to build the infrastructure to provide the training needed to allow for that deeper relationship to flourish, expanding our environmental justice partners' ability to shift the debate to their turf, spread memorable messages, and garner media coverage.
We're still learning humbly together, and we're proud to be on this journey with CBE. We're also engaged in other capacity-building fellowship pilots. We are currently providing one-on-one coaching for fellows working on campaigns of local and national importance with the North Carolina Environmental Justice Network (NCEJN) and the Rural Advancement Foundation International (RAFI-USA). Our NCEJN fellow, Acacia Cadogan, has worked on the Just Florence Recovery Survivors Summit. In addition to organizing hundreds of residents affected by Hurricane Florence, Acacia's work focuses on problems posed by concentrated animal feeding operations, known as CAFOs. Our fellow at RAFI, Janie Hynson, has elevated stories of multigenerational family farmers hit by tariffs and unjust corporate practices and has spoken out on the dangers of corporate consolidation in agriculture.
Just last month, we worked side by side with Janie and her colleagues on Capitol Hill to expose the abuse of contract farmers at the hands of the nation's largest meat companies. "Being in the trenches with Janie for the launch of RAFI's Stand With Farm Families campaign was the perfect way to exchange skills in digital advertising, video storytelling, spokesperson training and media relations," says Adam Hymans of Resource Media, who mentors the North Carolina fellows. To date, the campaign has resulted in over a dozen media stories, more than 80,000 petition signatures, and a letter of support issued by members of Congress and presidential candidates.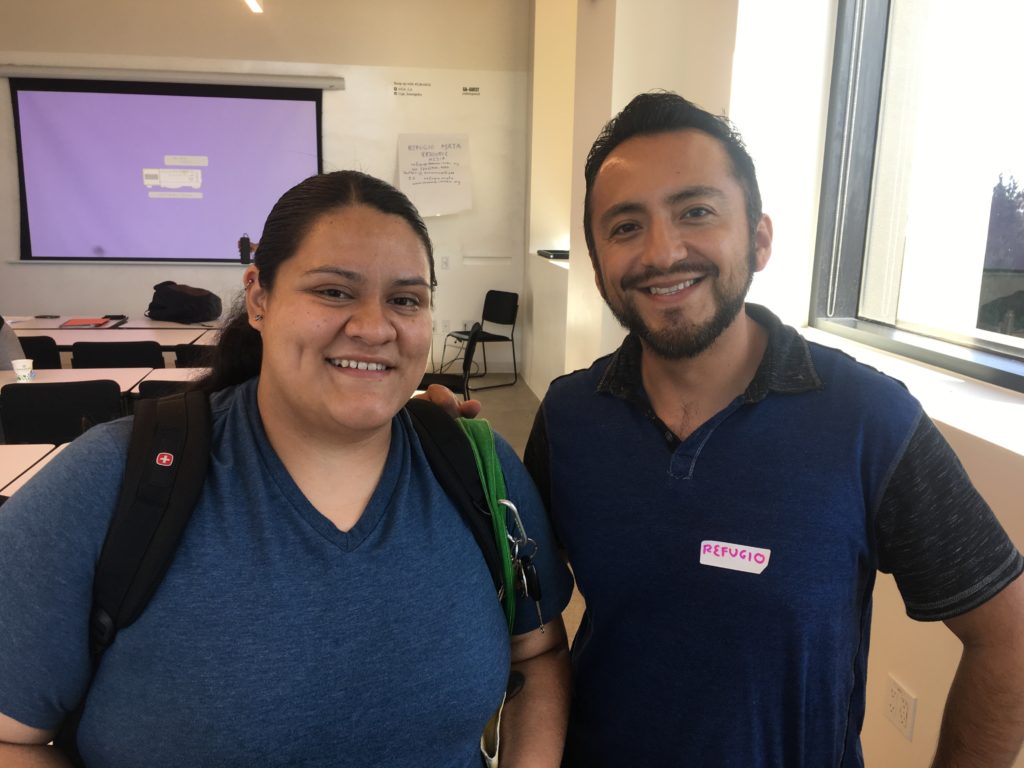 What's next for us
With funding, we hope to next focus on bringing on a Northern California fellow in partnership with CBE to lend a hand with ongoing campaigns in Richmond and East Oakland. "We hope that it will also be someone from that area who can relate to those issues personally," explains Gissela.
"From the ruins of disastrous events like the Northridge earthquake and other threats to community health, local communities often rise up to respond. Gissela's activism has in-depth ties going as far back to the leadership that her mother and others upheld as they set forth to move what was before considered immovable," says Refugio Mata, who provided mentorship for Gissela out of Resource Media's Los Angeles office.
We look forward to sharing more about CBE's work and the leadership of other grassroots organizations moving mountains as we build and scale models to meet the challenges of the moment.