Amidst the long-overdue uprising for Black lives, we are also unfortunately seeing an uptick in depictions of violence and brutality against Black people. The impact of white supremacy, and the trail of trauma it leaves behind, takes an immeasurable toll — and that's on top of a global pandemic disproportionately impacting Black and brown communities.
As advocates and activists, we ask: How do we counter the hate and elevate the love? What about Black joy? What about tenderness and healing? And how do these things relate to a connection and a REconnection with the outdoors for the Black community?
Our podcast Outside Voices amplifies stories from Black, Indigenous and People of Color, people with disabilities, LGBTQIA+ folk and others who #RedefineOutdoorsy. We're excited to dedicate Season 2 of the podcast to Black voices and their stories about the outdoors, as we #AmplifyBlackStories. In addition to our regular host, Sarah Shimazaki, you'll be hearing from two Black creatives, CJ Goulding of the Avarna Group and RM's own Tariq Rashid, who are co-hosting and co-producing many of the episodes.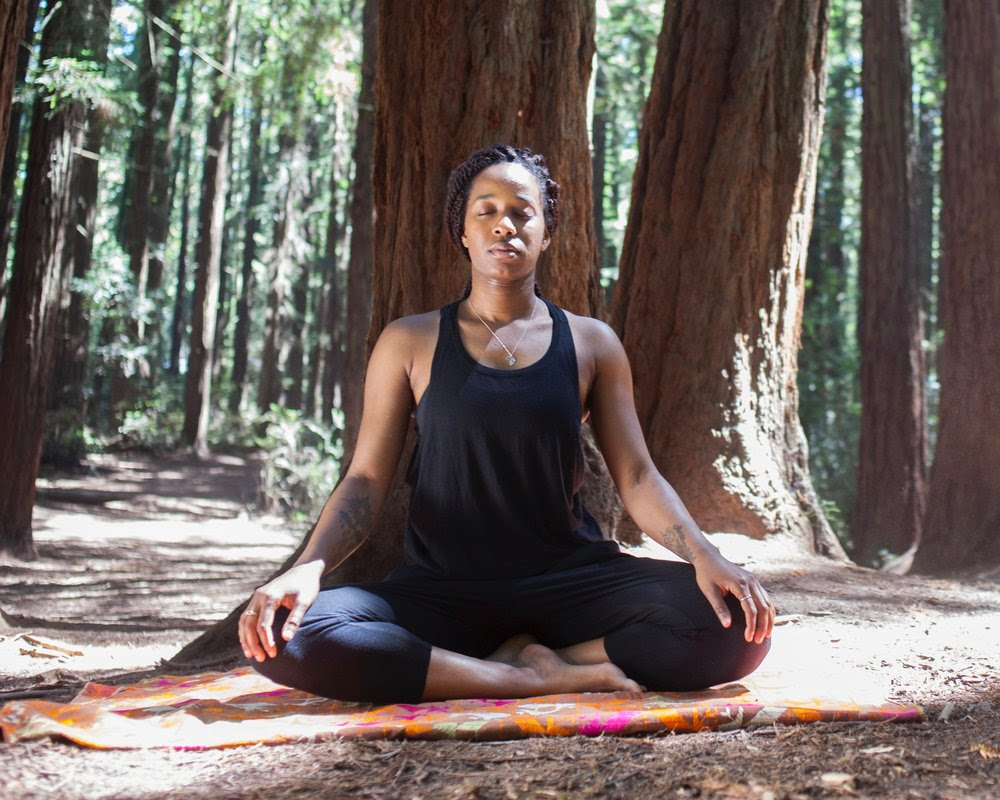 In the season two premiere, brought to life with support from our partners at Youth Outside, we hear from Dominique Cowling (she/her) of Brown Suga Healing. Dominique is the founder of Black Seeds – a program that centers Black wellness and healing. Dominique uses her years of experience in mindfulness, meditation, and yoga – to help Black people reconnect with nature. We discuss the restorative feeling of fitting-in in nature, the importance of outdoor cookouts for the Black community, and the simplicity of self-care. We also get to experience a 6-minute body awareness and meditation practice, guided by Dominique.
In episode two, we speak with Chad Brown (he/him), founder of Soul River. Chad shares his love for fly fishing, including the story of his first casting, and how he's expanding that love to help youth experience nature through camping excursions with other military veterans. We chat about Chad's childhood, as a descendant of one of the last Black cowboys in Texas, his experience in the military and how he's navigating his subsequent PTSD, plus his thoughts around systemic racism in the Great Outdoors– particularly following the police killing of George Floyd and the recent uprising for Black lives. This episode was co-hosted and co-produced by Resource Media's Tariq Rashid (he/him).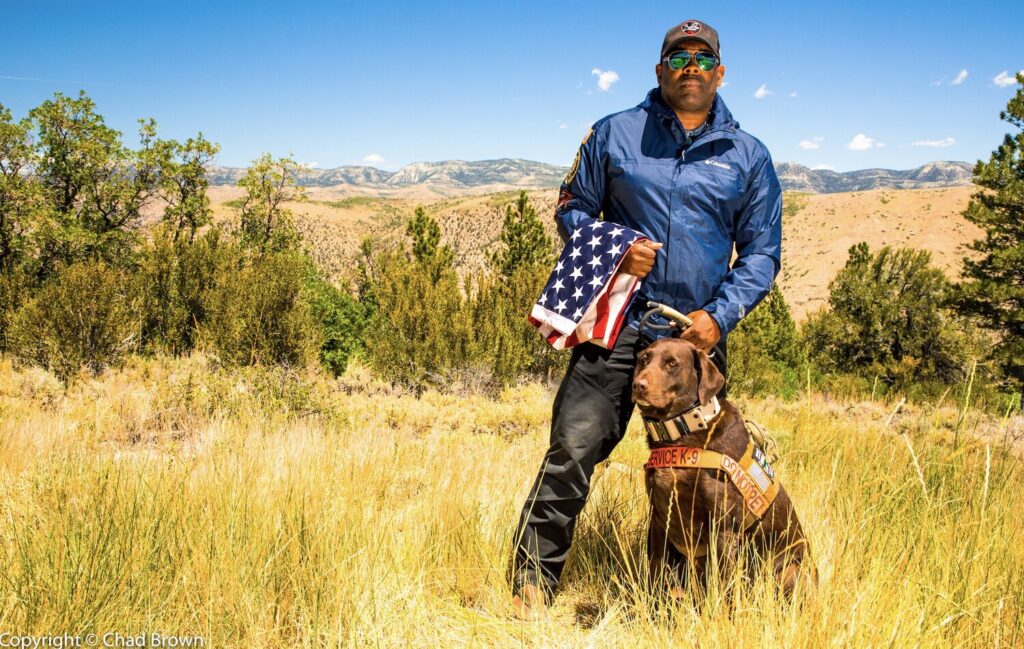 "It's important for us as Black people to tell our own stories on our own terms."

— Chad Brown on what this project means to him.
On being involved with this episode, Tariq shared, "Too often, Black voices are censored or completely suppressed. I jumped at the chance to elevate a Black outdoorsman and I'm eager for the OVP audience to hear Chad's unique story, along with his ideas about dismantling systemic racism in the outdoors."
We're also grateful to the Avarna Group for partnering with us to bring three of our upcoming episodes to life, with guest host CJ Goulding (he/him/his). CJ is a connector, weaver and facilitator of change and growth, and we're thrilled to collaborate with him and have him host a few episodes as we continue to #AmplifyBlackStories and creatives.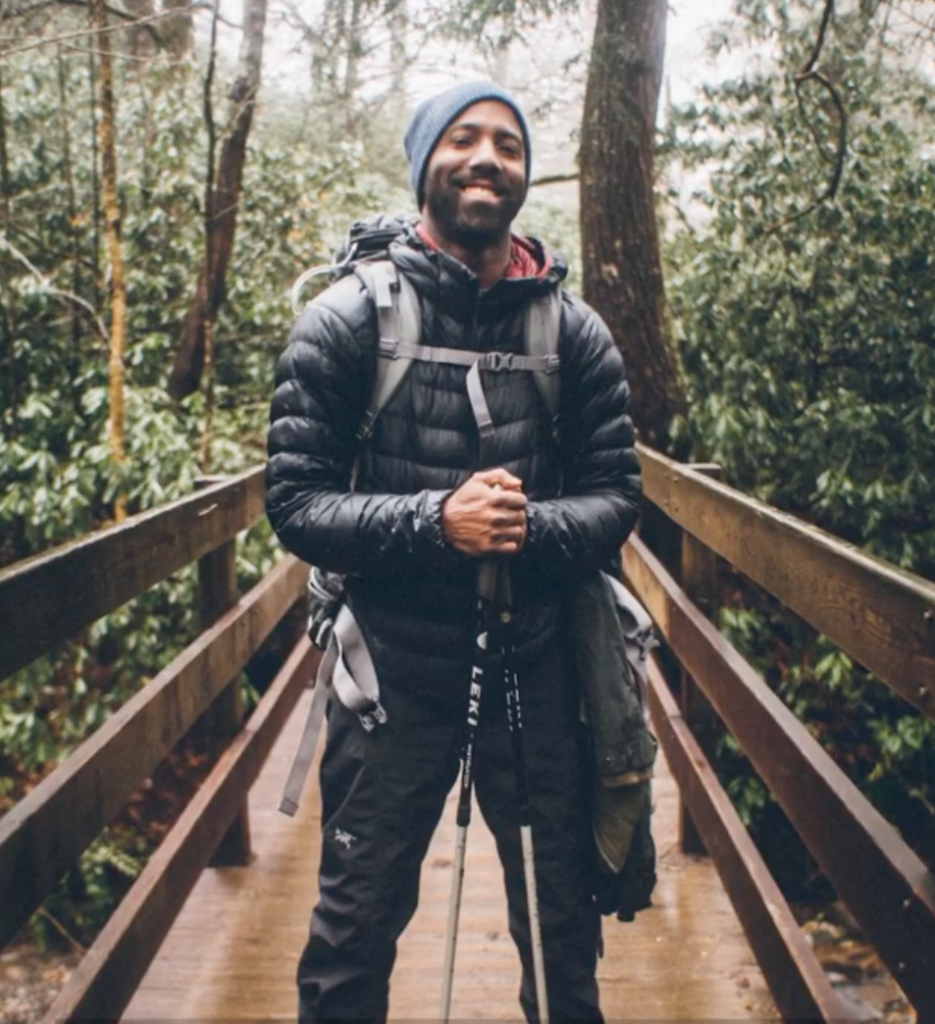 "I believe in liberation for people of color that is not based on the context of White supremacy," he shared.
CJ says some of the ways he helps make that happen is through his work with the Avarna Group and though storytelling – like his role this season on Outside Voices Podcast.
We chatted with the Avarna Group about this inventive form of support and resource sharing to get their take on why this type of partnership is so important, and here's what they had to say:
We believe in creating community. To do that, we want to support projects that are meaningful to the people and communities we care about.
We want to inspire for-profits and resourced organizations, like ours, to be creative and intentional about their role in supporting other organizations and projects like Outside Voices.
We believe storytelling is important to change the narrative about the outdoors and public lands and conservation.
We believe representation behind the scenes matters, too.
Check out the Outside Voices website to listen to the first two episodes from Season 2 and follow us on Instagram as we share more stories over the coming months, and to learn more about our partners, community, and commitment to #AmplifyBlackStories.