In New Zealand, one of the most well-known and powerful Māori concepts is "Tūrangawaewae".  It is a foundation, a place in the world and the idea that the land where you come from- the mountains and rivers and your own back yard- is inseparable from the person you are today.  At Resource Media, our work is motivated by our love of these mountains, rivers and back yards.  These spaces help us build community, homes for our families and contribute to our culture. For most of us, it is a place introduced by our mothers.  They're the ones who initially encouraged us to explore, gather experiences and then brushed the dirt of our knees when we returned, full of stories.   
This Mother's Day, we celebrate the lessons from our mothers.  For some of us, it's learning how to be a good little camper, for others, what it means to be a good person.  When we first threw out this challenge to the staff, we received stories that spanned from the hilarious to the practical- from an accidental ejection from mom's arms into a snow bank to tactics for getting to the huckleberries before the bears do.  (The secret is banging pots and pans.) From good style to good manners and from gifts of friendship to the gift of life, we find the wisdom from our mothers endures.
And, because we love a challenge, we've tried to distill these lessons into six words or less.  Enjoy!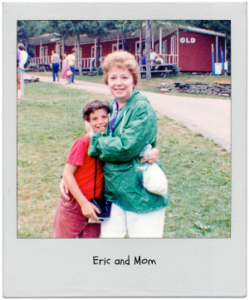 "Don't forget to change your underwear." Eric Jaffe
"Go Play Outside!" She was right. Liz Banse

Homegrown food, homemade dinner every night. Nicole Lampe
Speak correctly. Look fashionable. They'll remember. Penelope Whitney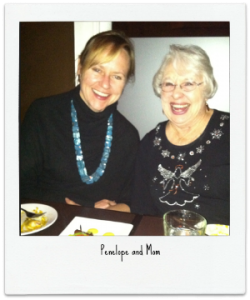 Mom nurtured my love of nature. Julie Dixon

Diving in head-first is good sometimes. Collin Dunn
Never arrive empty handed. It's rude. Cat Lazaroff
Bears back off when Mom arrives. Ben Long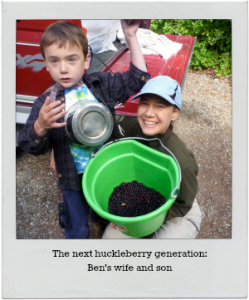 Never too late to get exploring. Debbie Slobe
A snake? In my house? Aaaaaagggghhhhh! Eric Frankowski
GO OUTSIDE, IT'S A BEAUTIFUL DAY! Jeff Cappella

Mom's unofficial title? Assistant emergency vet. Krista Meyer

"Say something nice or say nothing." Scott Miller

Have a six-word lesson from mom? Share it in the comments below!
– Krista
---
---